July 2009
In-line booklet production at high web speeds and light-weight paper
The speed of digital printers continues to get faster and faster, but we are pleased to confirm that our IBIS Smart-binders continue to be able to run in-line with the highest speed printers available. As printer speeds continue to increase, we will continue to provide faster finishing solutions to keep pace.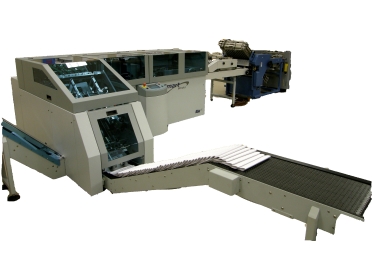 An example of such a system is operational at Delphax Technologies, Bloomington, Minnesota. The system comprises a Delphax digital printer, Ehret cutter and IBIS SB-3 booklet finishing system which is operating at 150 m/min (500 feet/min) with 39 gsm (27lb) paper stock weight, producing both saddle stitched and ISG glued booklets.
The system utilises an additional (MBO) folder in front of the IBIS Smart-binder, which is the key to both higher speeds and light paper weights. This folder has also been optimised for the 39 gsm (27lb) paper weight.
To view a video of the line in operation at Delphax, click here.
For many applications, particular for financial and regulatory booklet production, the use of light weight paper stock is important in regard to the cost of the production item and the savings in postal charges, once again, IBIS Smart-binders deliver.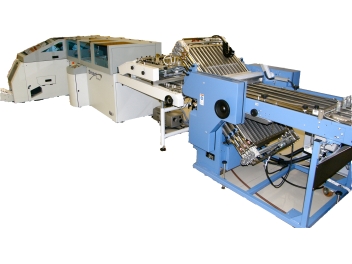 If you would like to visit Delphax to discuss the system, please contact:
Doug Schmoyer (Delphax) dschmoyer@delphax.com
on +1 952-426-6736
For any other discussions about digital finishing, contact either myself, or (in the USA) Don Piontek or Chuck Taylor : see details below.

We look forward to supplying you with a Smart-binder system in future with the capability to operate at very high speeds and/or with very light-weight paper.

Yours sincerely,
John Cracknell
Managing Director
IBIS Bindery Systems