Trolley pile loader maximises Smart-binder productivity.
The new-design IBIS pile loading trolley PLT-100 provides a fast and simple way to load large piles of sheets into the off-line Smart-binder sheet-feeder.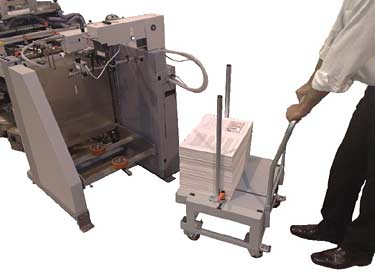 It is highly recommended for use with all off-line version Smart-binders (or in-line Smart-binders with SB-096 pile feeders on the side).
The pile feeder reduces the pile reload time from a few minutes to about 35 secs and thereby increases the overall Smart-binder running efficiency by about 10%.

It is recommended that at least two loading trolleys are used per Smart-binder. Trolley #2 can be loaded with the next pile of printed sheets, while Trolley #1 is engaged with the feeder and feeding sheets into the Smart-binder.
All existing off-line Smart-binders may be upgraded with the PLT-100 loading trolley system, after modifications have been made to the sheet pile feeder. Allow two days for an IBIS engineer at a customer s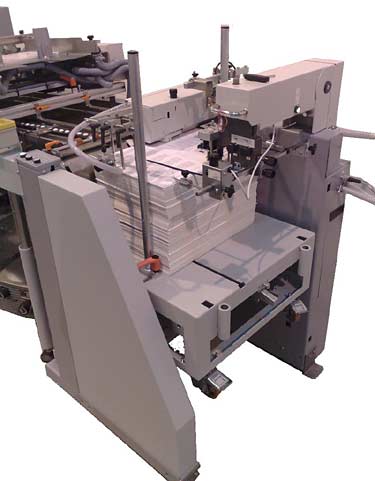 ite to modify the pile feeder, install the loading trolley, test operation and complete operator training.
The modular upgrade path of the Smart-binder range future-proofs your investment and allows you to easily upgrade your capability as the needs of you and your customers evolve.
If you would like to discuss how to increase the capability of your Smart-binder system, or simply want to discuss what a new Smart-binder system could do for your business, please do not hesitate to telephone or email us at IBIS Bindery Systems, the manufacturer of Smart-binders.

Yours sincerely,